Powered by R&B technologies

MASTERMINDED FOR BUILDING AND IOT TO SERVE PEOPLE BETTER.
BeOP autonomously diagnoses on data from building automation and IoT. Once configured, BeOP AI engine can automatically perform such analytics to inform decision making in real-time and at a scale that would require an army of data scientists.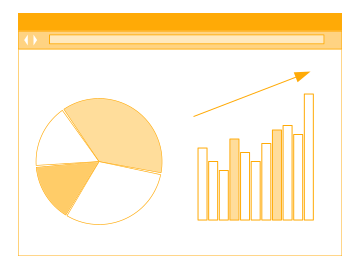 VISUALIZATION & CONFIGURATION
We provide advanced tools – Web Factory – that can reconstruct data into actionable insights through intuitive and custom visualizations to provide meaningful business intelligence to users and decision-makers.
Web Factory is a state-of-the-art tool to transform data into services by visualizing and presenting data in multiple professional ways.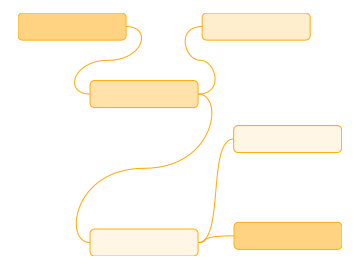 When the AI engine diligently monitors and learns your system, you can also use BeOP Algorithm Developer we provide to develop and integrate your domain expertise into your system.
BeOP Algorithm Developer is a cutting-edge tool created to integrate algorithms with domain expertise of various industries. It greatly facilitates the integration for users with little skills on programming.
Not just alarms, BeOP's approach to automated fault detection and diagnosis leverages the synergy of domain expertise and data science to provide customers with ever-evolving archives of diagnosis and learned insights.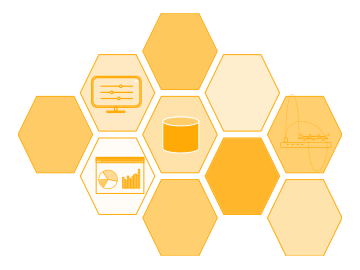 BeOP platform supports various data connection options, from interfacing with industrial intranet such as BMS or SCADA to high level protocols such as TCP/IP or SQL, etc to integrate with your system. After connecting, we will use a framework – DHIVE – to thoroughly model the data relationships, behavior patterns, and knowledge of your systems and devices, whether micro or macro.

Different roles. Different goals.
Everyone needs some help for them to better focus on their goals. Now it is the perfect timing for you to consider a 24/7 artificial intelligent helping hand that monitors, learns, and optimizes your BAS/IoT systems so your time and effort can concentrate on something more challenging.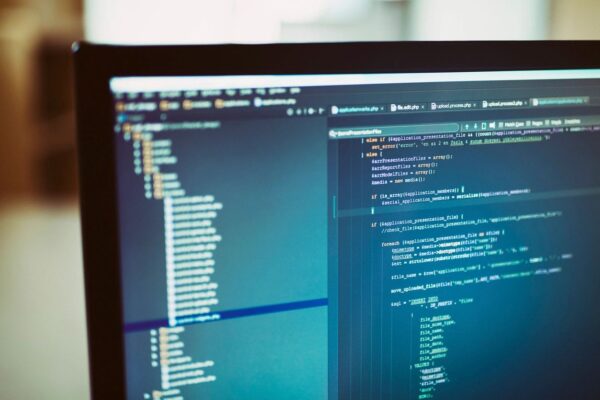 As a system integrator, your task is to deliver highly integrated systems to serve buildings, tenants, and business owners. End customers would always expect you to provide responsive, reliable, and consistent customer care after construction or installation completion. Timely responses to customers' requests for troubleshooting and problem-solving would greatly help contractors and system integrators acquire excellent reputations and repeat business in their markets. However, after-sales, such premium service could be prohibitively expensive, especially when a business rapidly grows, and customer requests soar.
BeOP's AI ability is a perfect solution to such a dilemma. With its accumulated knowledge, BeOP automatically provides customers with the expertise required for troubleshooting and driving actions in a traceable workflow. BeOP can become aware of problems and preemptively issue an alert before the problem can negatively impact a system.
Such operation can effectively remove bottlenecks (e.g., those that can occur when deploying a system upgrade). BeOP's proactive measures can significantly enhance the customer experience with improved service quality and standards in terms of responsiveness and cost-effectiveness.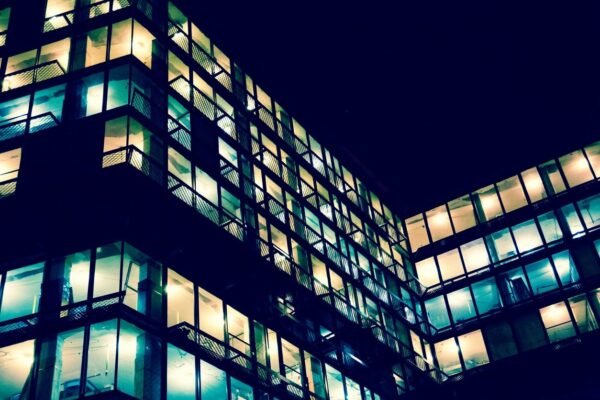 As a business or property owner, you value your property and want to ensure that occupants living or working in the building feel happy, safe, and productive. However, a property company with an extensive portfolio performs maintenance mostly through routine checks, or upon complaints from tenants or incidents. Such passive practices rely on intensive human labor to sustain above-average service standards and fail to identify faults or problems that stealthily waste energy and damage devices and equipment.
Applying the BeOP engine can change such situations by converting a passive method into a proactive one. When AI autonomously accumulates knowledge out of a property's operation data, decisions will be made by the software to pinpoint problematic units out of hundreds or even thousands of assets before the situation is exacerbated or tenants complain. In such a proactive method, a tremendous amount of resources will be saved by significantly reducing manual labor and avoiding
uncertainties.
As a facility manager, you are accountable for continuous operations, tenant safety, and assessment of usage and efficiency of utility resources at a single facility or over a collection of buildings. However, facility management is complex and composed of a large number of miscellaneous tasks for daily operation.
The maintenance or enhancement of overall management performance heavily relies on an aggregation of domain knowledge and expertise, especially when management teams encounter elevating expectations on energy efficiency, occupant satisfaction, and productivity.
It's not unusual for facility engineers to spend days or even weeks attempting to work out root causes to an overcooled or overheated room. The situation results in a loss of efficiency and productivity and has a considerably negative impact on the occupant experience.
BeOP provides facility managers with an ample set of information that is necessary for decision-making support. Besides fault detection and energy diagnostics, BeOP provides insight into occupant movements and the relationships between occupants and things.
We partner with R&B technologies

A startup who's designed and developed the BeOP platform to provide the IoT industry with the cutting-edge AI solution.
BeOP is a cloud-based software platform powered by an ever-evolving robust AI Engine. The platform's AI-driven analytics delivers actionable recommendations by acquiring and analyzing data from various databases and data feeds.
This emerging technology offers an unprecedented opportunity to fundamentally change the landscape of the property industry. Embracing AI and unleashing its powers to drive efficiency and performance will be an inevitable route for property companies to preserve a competitive edge and increase their shareholders' returns on investment.
Do you want to learn more about Entellio can help? Fill out this form to get in touch.