At Entellio, we work side by side with system integrators and curate a selection of future-proof BAS (building automation system) components that makes smart buildings easy.
WIRELESS SENSOR NETWORK
The IEEE 802.15.4 standard supports energy efficient and reliable transmission. More than one million devices are currently running on our robust wireless mesh network.
802.15.4 wireless standard and an Ethernet port

Self-forming mesh network is easy to start-up

Self-healing feature ensures robust network communication

Web-based remote configuration and maintenance UI

Over-the-air Software/Firmware upgradability

See system architecture below:

SOFTWARE DEFINED CONTROLLER
Our onsite controller with software configurable I/O ports supports a variety of open protocols and is compatible with most building automation (BA) platforms.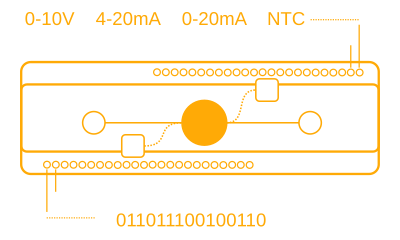 High Performance Field Controller AS2400
The Sedona-Niagara Framework/Node-Red Framework based high performance universal channel IP DDC controller supports mainstream communication standards and is compatible with most BA systems. It provides a solid solution linked from IT system to field control devices, with proven system stability, solution reliability, real time control ability and efficiency.
Multi-protocols DDC (direct digital controller)

High precision and programmable universal I/O channels

Web browser GUI (graphical user interface) for easy on-site commissioning

IP based Sedona/Node-Red open source frameworks

Compatible to Modbus, BACNET, OBIX, or MQTT

SDN (software defined network ) design concept

See system architecture below:

APPLICATION CONTROL ENGINE
Linux-based JACE (Java Application Control Engine) controller is a compact, integrated platform known for its performance, processing power, and interoperability.
Tridium Niagara N4 platform

Ideal for edge intelligence

Integrate well with 3rd party systems and devices

Easy to develop custom drivers

Expandable storage for data collection

Support HDMI for digital signage
OTHER SERVICES
Entellio also offers AI platform and ODM service to help system integrators create a genuinely integrated building automation system (BAS) that secures a facility, ensures the operational performance, and satisfy its occupants.
Do you want to learn more about Entellio can help? Fill out this form to get in touch.